I have TWO finished items to share but need photos--the post is ready to go. I think I can get them done tomorrow - it does promise to be a super busy Saturday though so we'll see. But in the meantime...
I was feeling all extra good about my short list of wants. And work has been a little quiet this week and extra quiet today. I came home for lunch and decided to trace the cropped jacket (Burda 3/2017 #101). What do you know...my Fabric Mart order is on the porch.
Well, well, well! I am enamored with 8 of the 9 items and so here we are! lol! :) I have to resist the urge to not dump all of my plans and go the "OOH! SHINY!!!" route.
This large plaid suiting was purchased with the intent on making a skirt. Something that will allow me to play with that print. A Burda perhaps?? I'm not sure!
I liked this but almost skipped it because I thought it read "camo". Sorry - but I hate camouflage garments. Hate. Hate. Hate.
I'm glad I got it. It's a really cool color combination on this burnout jersey!!
I like this lightweight cotton sweater knit because of the colorway, the stripes and the appearance of texture. My initial thought was to make a cozy cardigan. I have 3 yards of it!
Twice I added, removed and then went back and added
this suiting
. I love the stripe effect and the not-realistic animal print. I think it's kind of bold for me but a fun way to wear the more classic dress styles I like. As mentioned before, I work in a casual dress office but I'm not much of a casual dresser. So something like this, paired with a cardigan or jacket would work.
This is a denim-look double weave suiting. I love the color and plan to use it for my trench.
I've spent a long time looking for a poplin or twill in *THIS* color. And, I plan on using it. I'll have to see of course how it reacts to interfacing and topsitching. Fingers crossed! This will certainly be an end-of-winter project.
Yes. Yes. YES! I love this so much. It is begging to be a fall dress, like, NOW!
Okay, this looks like not much of anything. But it's an ahh-mazing rayon/acetate/lycra suiting! The weight and drape is just fantastic. No immediate plans, but I'm happy I have it!
Clearly the description "leaf green" escaped me because I was surprised it was so light. This is my one 'meh' item.
SQUEEEEE! It's really soft and pretty. Ahhhhh.
V1569 perhaps??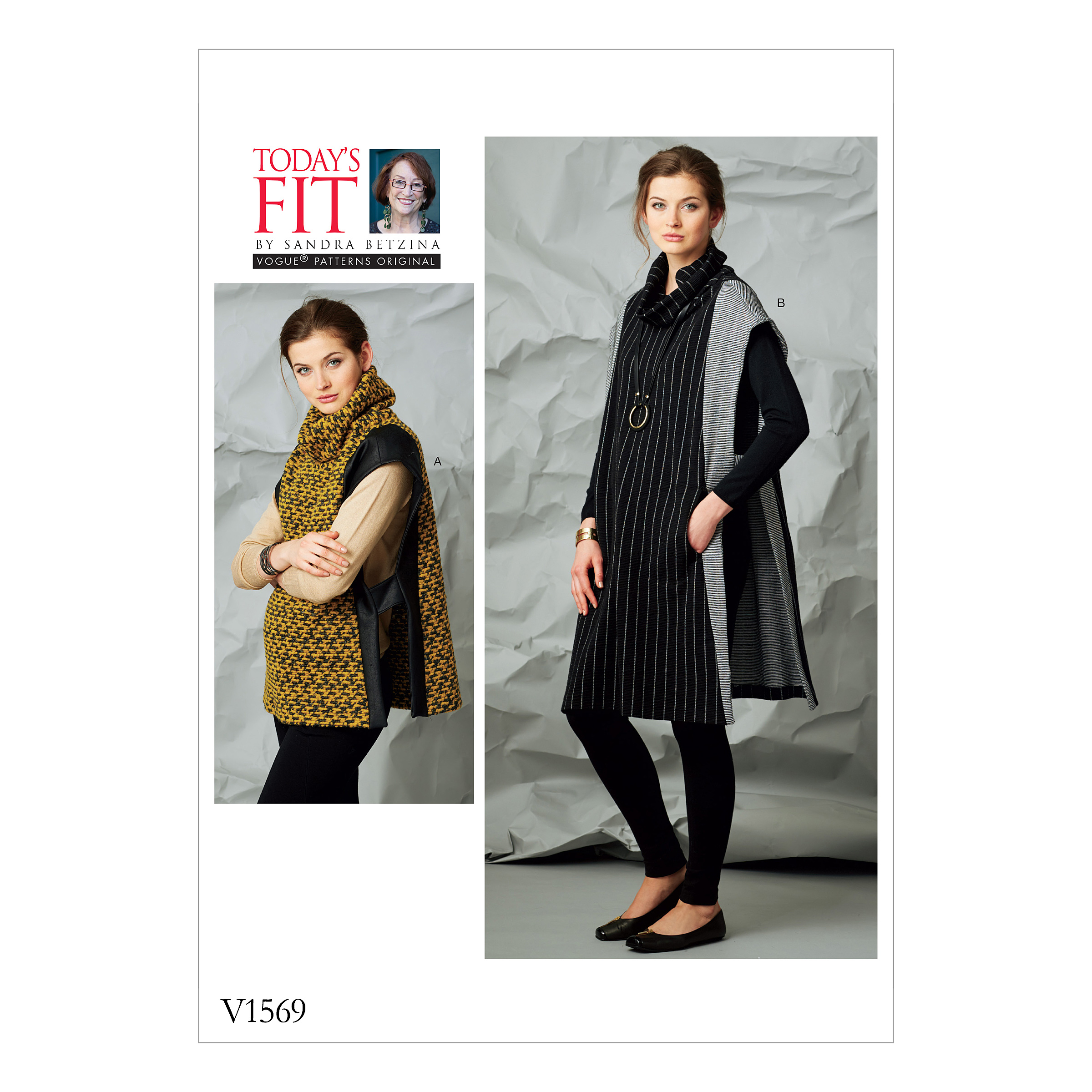 I love their use of a vertical stripe.
AND, I somehow only ordered 2 yards (not sure why when I was certain I intended to order 4 yards) but FM being awesome, I got 3 1/8! Yay me!
And, V1569 along with 1574 (Betzina jacket), 9281 (off shoulder top), 9285 (top with SLEEVES!), 9279 (princess seamed dress) and 9278 (slip dress) are on their way to me! I woke up to that sale email from Vogue and don't think I had gotten out of the bed before I ordered! :-D
Here's a pic of S1366 on Lily...it's the same fabric I used for V1522.
We've had a stretch of 70+ degree weather. And while I'm definitely still sewing for fall, I have no motivation to sew the wool fleece Burda coat right now. So now the plan is the cropped jacket and my daughter's M7627. That top has a whole lot of time commitment so I'll be happy to have something else going on for when I want to sew but can't muster up the energy to deal with that crazy top of craziness!
(where did October go?!)