When I got my July Burda I was smitten with this tent dress
But I didn't have enough of any fabric - it takes 3.5 m so pretty close to 4 yards. I decided that S8890 was similar (it is not) and that it would be a good test on if I liked this style on me. Low risk!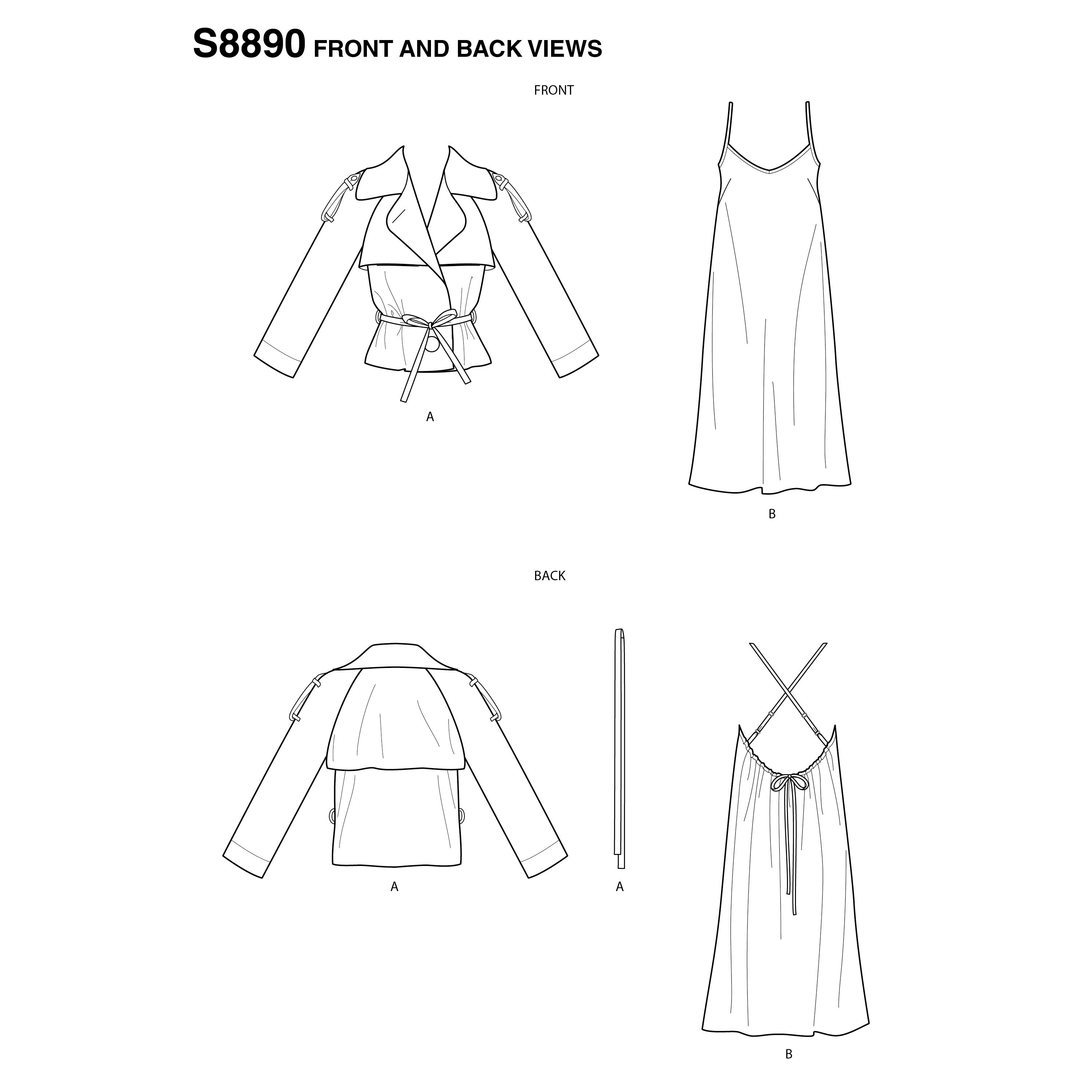 I cut a size 14 which is my normal size for neck/shoulders. I didn't size or grade up for my hips because there's a lot of volume.
I've mentioned this with other patterns, both Big4 and Indie, but in an attempt to make stuff "easier", you often ends up with a cumbersome task. The front neckline finish is a bias cut piece. The straps are bias cut pieces. And the ties are bias cut pieces. For the straps you're supposed to press up a 3/8" hem on one side which is laborious! After getting annoyed with the first go-round, I folded the strap in half, lightly pressed then folded each end to the center fold. MUCH easier! It would have been even nicer if it were sized to go through a bias tape maker but...whatever!
I like the adjustable straps (it uses rings and sliders and I had some clear ones in stash) but otherwise? Meh. Oh, and I had these cord stops in stash (Milly from Fabric Mart) and I like them! LOL!
The back doesn't stay cinched. There's SO much fabric that I think the ties are expected to do too much work. And the problem with this is, if it loosens, the back is so low that you risk some exposure!
Biggest dislike is the balance (or lack thereof!). This is the back side seam vs. front side seam. The back is very close to being a rectangle; the side seam is almost straight -- out of view is the CB which is cut on the fold -- so you can see the side seam on the back is *slightly* angled. But the front side seam is SHARPLY angled. If you scroll back up a bit, you'll see the result of this in my side view pic.
I hate it.
The side seams DO match in length...but that weird swingy bit that results in the front? MEHHHHH.
So this is what you get when it's on the body. There is way more fabric in back so it's moreso tilting this way:
Which makes me want to pull it down in front and then you have this:
The paper reflects what it does on the body and it makes it annoying and fiddly to wear. I do not do fiddly clothes!!
So while it is very swingy and light and summery (and cute layered with a tee!), it likely won't survive in the wardrobe. There is nothing worse for me than needing to constantly adjust my clothes.
AND, I don't even want to sew the Burda now. While it is more balanced, both front and back are essentially rectangles that are then pleated (and it has a CB seam to absorb some of that heaviness), it is way too much fabric in back. There are a handful of reviews on the Russian Burda site that made me change my mind.