The cover photo sold me. It's such a cute top and in a stripe? Swoon. I also like the yellow version but wonder if the tie front and sleeves would be too much??
Anyway...on my little SR Harris excursion I picked up this blue striped shirting. I love the shade of blue and the stripe width. It wasn't until I was wearing it that I realized it is cotton poplin. I do not like poplin! I like the nice, smooth feel of it but don't enjoy wearing it.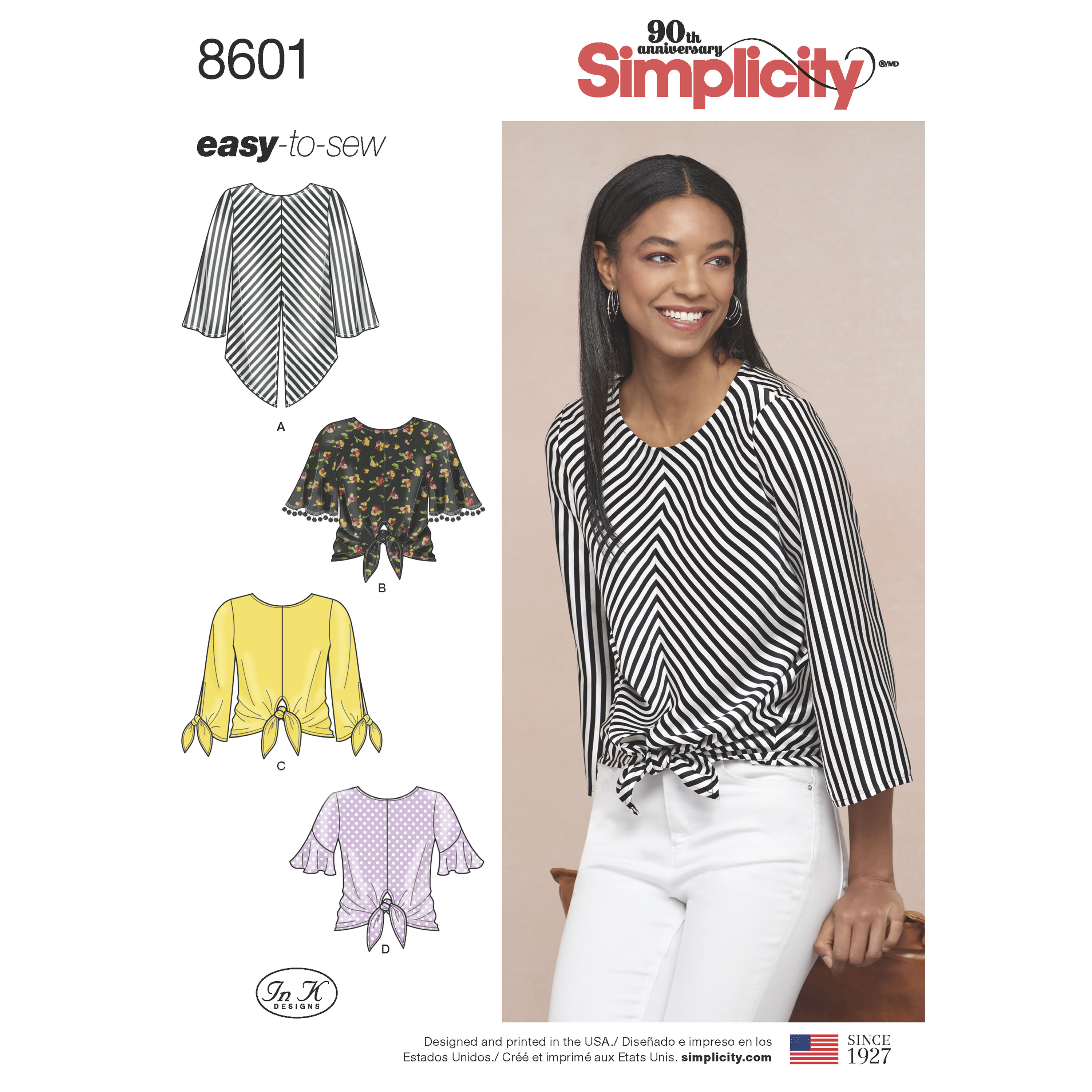 The pattern is relatively straightforward; front and back, plus sleeves and facings. I used a size 14 and did a pivot and slide FBA. That is a strange adjustment for me...I prefer the traditional method. But sometimes, you just don't want a bust dart.
The neckline is HIGH on me. It looks really relaxed on the model; but I lowered mine 1/4" which was clearly not enough. After measuring and tissue fitting, I didn't need to add to the sleeve. You know what I always forget? Just because it'll FIT doesn't mean I don't need to add to it. So it isn't tight at all, it fits, but it's not as intended compared to the pattern. I should have still done my 1" bicep adjustment.
The front seam is sewn to a certain point and then narrow hemmed. Note how short the ties are on the model. The circle? It's at the waist! THE WAIST!!
Because I am silly, I took a bunch of pics and made a compilation of my "OH MY GOSH THEY WANTED THIS SPLIT UP TO MY
WAIST!"
My finger is where the original marking was on the pattern.
I stitched it another 2.5". You can't go too far or you won't have much to tie. Also, I feel like the front isn't near as long compared to the sides as the drawing or pic indicates.
I did a swayback adjustment but when you tie it, you pull it to the front and I think it looks a little messy. Maybe in a fabric that has more drape? Like the challis or georgette recommended :-p
Also, see what I mean about the sleeve?
I wore it to work yesterday and really liked this outfit. I like the top but probably won't make this pattern again.