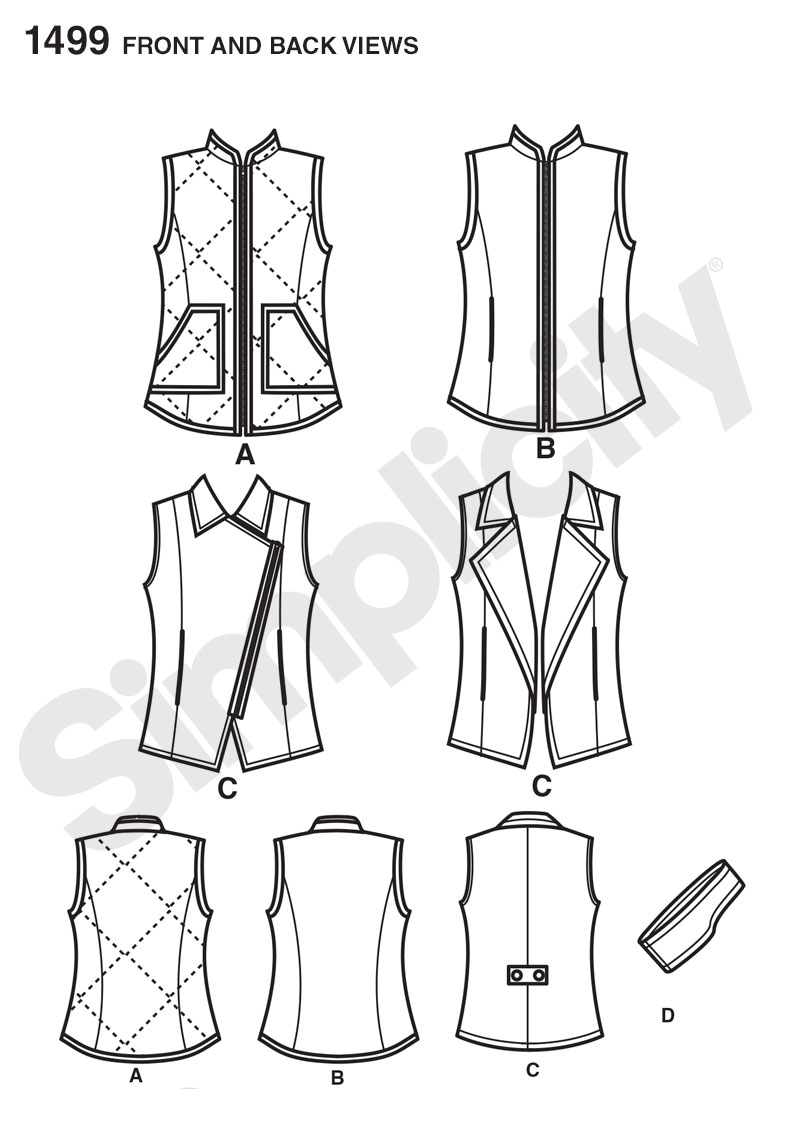 I had the smaller envelope and went with the size 14. I decided not to do any FBA or anything and I thought the princess seam was more of a style line. I should have lowered the bust point a tad. Ah well. I don't mind it being "too small" technically through the body. I want it open and it hangs as I envisioned it. I did sew 1/2" side seams after getting it mostly assembled.
The collar instructions are weird. I don't know why they didn't just include a back facing. Booooo Simplicity. So that area isn't very clean on mine.
I also decided to add princess seams as style lines in back to mimic the front. Again, too, too proud of myself for this. These are the types of details I would look for and buy a whole new pattern.
I decided to topstitch all the things
LOVE <3
I went with inseam welts which seem so straightforward but always cause me a tiny bit of head scratching. I used a navy and white polka-dot cotton for the pocket bags. Beware, these are some T.I.N.Y. pockets.
The armholes include a 3/8" seam allowance. I cut strips 1.5" wide and applied it to be visible on the outside. It's a very subtle detail but it just works for me!!
As you can see in this photo, I'd attached epaulets. But then decided I didn't like them so I removed them.
Fabric is a cotton twill from Fabric Mart. Not so easy to cut, very easy to sew/press/topstitch.
Excuse my leggings. I worked from home the end of the day and had a "OMG I HAVE DAYLIGHT!!" moment and decided to get pics.
If I had any reason to sew it again I would lower the bust point, narrow the shoulder a touch and draft a back facing.
Really love this one though and it'll make a fab addition to my wardrobe.