I started writing this post while I was midway through construction on DECEMBER 6TH! It's reading a litttttle differently than back then! LOL!
I was drawn to this pattern immediately! I wanted the view in the forefront and was patiently waiting on the right fabric.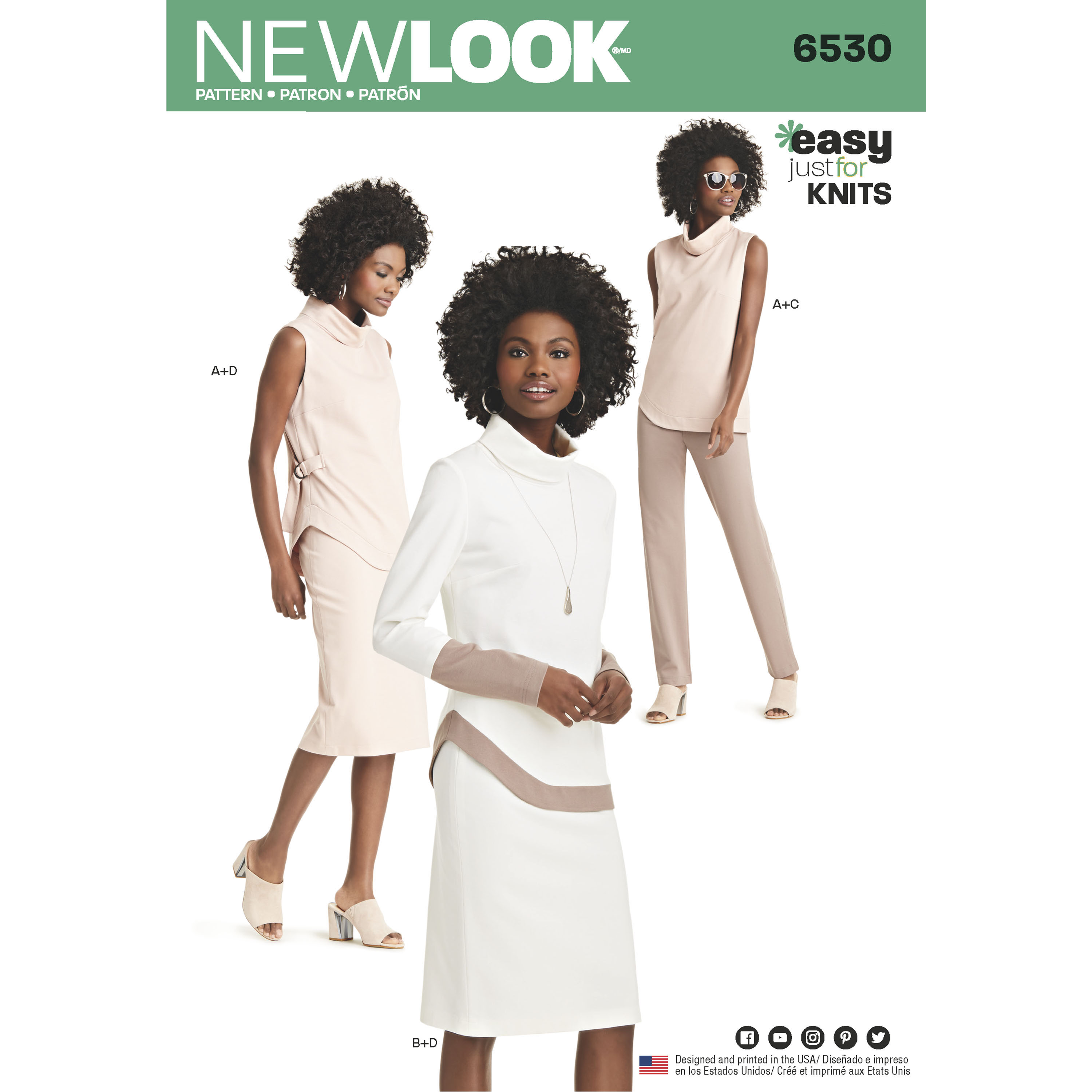 The fabric is
Telio Jockey Ponte
from Fabric dot com in navy. This fabric is wonderful. It's a rayon/nylon/spandex blend, it has 20% stretch in both directions, it's thick and soft and washed up well. I bought 2 yards, got a TEENY bit over that, and lost a bit (sorry, didn't measure exactly!) in the laundering process. So unless you're a risk taker ;-) prewash this fabric! I feel like the color selection is a little limited. I wish there were more options!
I hemmed and hawed over the contrast. I had several decent chunks of ponte remnants but only 2 (solids) that I believed were thick enough to pair with this fabric. The cream I used for my daughter's sweatshirt and this. The navy and cream was a little too nautical for me. I love them together but feel weird about wearing navy and white (or cream...) in winter.
Because I generally suck at colorblocking, I either copy someone else's combination or google ideas I'm considering. The following pics made me think this may look pretty sophisticated!
I was unsure for a moment but I'm glad I went with it. I think it works! The *color* combo was really pretty. The ponte was far too lightweight to pair with this navy fabric. Then I bought 1/2 yard of coral ponte. I decided to use tricot interfacing to beef it up a little. I'd accidentally interfaced the facing not the fashion fabric side. It was again tough to get a nice smooth band. It sat for weeks. I decided to just finish the skirt and let the top go.
BUT I LIKED THE (*idea* of the) TOP SO MUCH!
In the mean time, I'd made the Burda 1/2018 hoodie. That double knit is very thick like this ponte. Ding. Ding. Ding!
I was over trying to make the curved band work though. I cut the pattern piece straight across, even with the shorter side. The pattern sleeve bands are about 8" before attaching/hemming. I cut an 8" wide band for the top. I laid it out and went to bed.
The next day I came into the sewing room to iron and had that little sharp intake of breath at the combo laid out on the cutting table. YAY!!!!!! This is going to work after all!
I sewed it, hemmed it, tried it on. DEJECTION! I said, okay, this top is DONE. Luckily, I realized it was just an issue of proportion. I folded the band in half and ah-ha! Much, MUCH better!
So the NEXT day, I cut off 3.5" and hemmed it at 1". WOOOOHOOO!!!!!!! "Now we're cooking with grease", as Papa would say! Whew. Like with the dress, when I go to these lengths to make it work, it's clear it was something I was really loving aside from the issues. So I'm excited that I was able to save it.
The pattern has finished measurements and I did some flat pattern measuring. I used a size 14 neckline and shoulder and graded to a 16. I needed a small FBA, 1" total:
I also did a 1" full bicep adjustment. On the skirt, I used a size 16 front and size 18 back. I didn't make any other adjustments to the skirt but could have added a small wedge to the back for my butt.
***I have found my new TNT knit skirt.
This skirt has darts in back
. It. Has. Darts!!!! So no pooch of fabric above the butt! Not to mention it's actually my size. I only have M6654 in a size 14 and always have to do some fabric-dependent tweaks to make that work.
I am also ever so grateful to New Look for drafting this with 3/8" seam allowance on the collar and neckline, and the bottom band (the pattern pieces are clearly marked too!). THANK YOU!!! 5/8" seam allowances are, at times, a waste of fabric and harder to sew (e.g. curved seams).
I primarily constructed this on the sewing machine because the fabric is so thick. I wanted to ensure I had nice, crisp seams. I sewed the shoulder seams, attached the collar and skirt waistband directly on the serger, everything else by machine. Usually, with heavier weight ponte knits, I treat them more like wovens. So I also set the sleeves vs sewing them flat.
I don't love the 2 together but separately they are both in the 9/10 camp. So I am pleased!
The grey band is *slightly* too small for the top
When I finished the skirt I immediately thought how well it would pair with my J.Crew gingham Moto jacket! C'mon spring!
I have been awful about replying to comments. SO much going on. I'll be traveling and have 3 posts scheduled over the next week. I'll be scanning for questions to answer those but likely won't be able to reply to all...though each and every comment is read and appreciated!!
Until later!